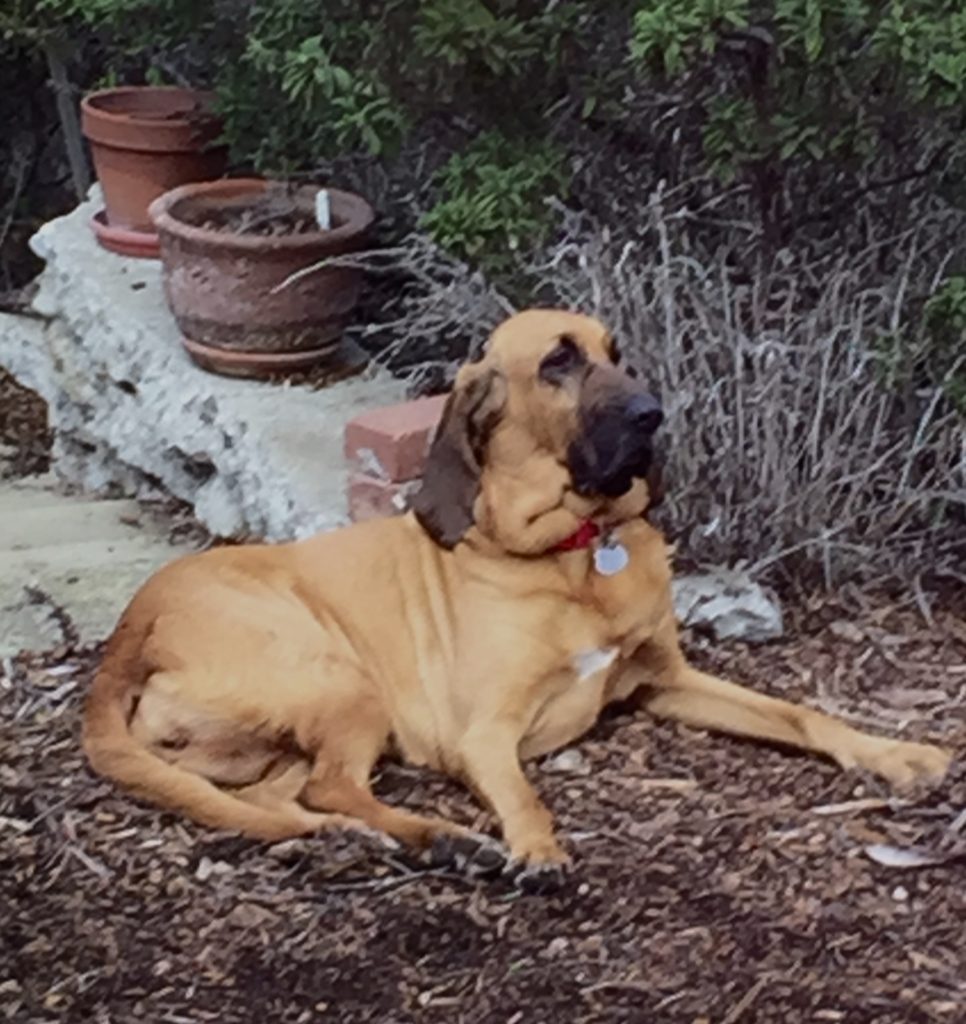 Our dear Annie is now buried in our yard alongside our beloved Agatha and Walker. In mid December, she went from being a very alert, nimble bloodhound to exhibiting never-before-observed signs of confusion. Two weeks ago, her symptoms multiplied and worsened—
Trouble seeing, especially out of her left eye
Deafness
Escalation of confusion
Stumbling in and outside the house
Running into previously familiar objects
Falling off our deck
Incessantly turning tight clockwise circles to her right
until she was exhausted
Difficulty eating and drinking
Unintentional fall into our rain-filled pond and could not get out
and perhaps the most alarming symptom for a bloodhound—
Ability to smell—GONE!
No more wagging tail
Absence of joy
Worried expression on her face
No more games with, Emma, our 18-lb. terrier (her best friend)
This morning we took her to see our veterinarian who gave her a thorough examination and believed all of her issues to be intracranial. She was about 11 years old; but since we adopted her from Woods Humane Society, we'll never know her actual birthdate.
We made the difficult decision to have her euthanized and are beyond exhausted and emotionally drained. We have not slept in many nights because Annie had to be let outside throughout the night.
Now she's resting peacefully.