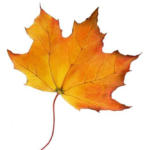 At this point in time, the MIC-KEY is not my only way to receive nutrition. The purpose of having the feeding tube surgically inserted now is this: While I can still eat via mouth, it allows me time to adjust and become accustomed to using the MIC-KEY for caloric intake as well as staying sufficiently hydrated. My water consumption isn't what it should be because swallowing thin liquids isn't easy. Even though I'm still able to eat, it is an arduous endeavor. It takes far longer to chew my food than pre-ALS. I can't handle soup with mixed textures, mac and cheese, pasta salad, or an In-N-Out burger. Too bad for me but more for you! Well, not all of you. I realize the vegetarians among us won't be looking for an In-N-Out burger; although, I do know vegetarians who order 'the works' minus the beef, and love it! And my vegan friends won't miss mac and cheese. My soup must be puréed to one smooth consistency. Same applies to mac and cheese. Haven't tried that with an In-N-Out burger nor do I plan to.
A Nostalgic Trip Down Memory Lane
My dad would be happy to hear this. Loading us in his trusty Volkswagen bus, he loved taking us to one of the original In-N-Out drive-throughs in Pasadena on East Foothill Boulevard. That was way before In-N-Out started adding dining rooms. All the original In-N-Outs were strictly drive-throughs. To this day, their location on East Foothill Boulevard still is drive-through only! My dad would be aghast if he saw his daughter put one of those tasty burgers in her blender and . . . you would probably look the other way, too!
When solids (e.g., carrots, celery, potatoes, zucchini, olives, etc.) separate from liquids in my mouth and head for the back of my throat prematurely, that poses a serious choking hazard. It takes a lot of concentration and focus just to eat. No distractions! Evenings are the most difficult because I'm already tired from the day—resulting in even greater fatigue from chewing and swallowing. What used to take me 10 minutes to consume easily turns into 45 minutes. By the time I finish . . . if I finish . . . I'm completely worn out and may not have consumed enough calories.
So far, I haven't used my MIC-KEY. Here's why: At UCSF, the procedure for surgically inserting a feeding tube mandates a standard overnight stay in the hospital. That hospital sends patients home with a "starter kit" including hoses, syringes, connecter extenders, liquid food, etc. UCSF assumed this to be the protocol followed by French Hospital. Nope. French utilizes outpatient day surgery for feeding tube placements. I was discharged Thursday afternoon with zero supplies. The UCSF registered dietician and my amazing home health RNs have scrambled unbelievably to get me what I need; but due to proliferation of the not-so-helpful-nor-exciting game of phone tag, there have been numerous snags delaying deliveries. Add the Thanksgiving extended weekend . . . Good thing I'm still able to get nutrition via my mouth! Today we received a couple of supply deliveries with more en route. We anticipate beginning tube feeding instructional training tomorrow (Wednesday, November 27).
HAVE A SPECIAL THANKSGIVING!