Through an amazing mix of circumstances, from autumn 1971 to the spring of 1972, I was enrolled at Bodenseehof—one of 26 Torchbearer centers with a commitment to providing young people with foundational teaching and practical training to live the authentic Christian life.
Bodenseehof is an English-speaking school situated in Fischbach, Germany—Fischbach being a small village on the Bodensee. Bodensee is a lake situated where Germany, Switzerland, and Austria meet. I was one of 50 students from countries including Austria, Canada, England, Germany, Switzerland, and the USA.
During the Christmas season, students would be required to pack all their belongings to be stored in a local barn and vacate the premises for three weeks to allow the school facility to host Christian conferences. A family receiving financial support from my home church was serving in Athens, Greece, with Greater Europe Mission. They graciously invited me along with a schoolmate named Christine to come stay with them for the entire three weeks.
We would need to travel from Fischbach to Athens and back on an extremely tight budget. Keep in mind . . . no internet, no email, no personal computers, no GPS, no PayPal money transfers, and long-distance telephone calls were very expensive and used only as a last resort in emergencies. Everyone relied entirely on the postal service. That was it. 
One chilly November afternoon, Christine and I bundled up and took the local bus to a travel agency in nearby Friedsrichshafen—we needed to purchase train and ferry tickets to Athens. The competent travel agent spoke good English and told us there were no available tickets. Obviously, this realization came as quite a shock since we had no alternative plan. I asked the agent to please check again. She obliged but still came up empty.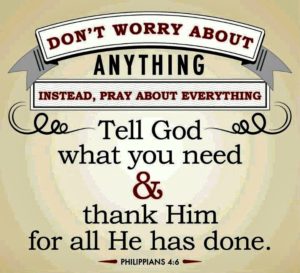 Downcast, we boarded the westbound bus to take us back to school. I felt compelled to pray. Halfway to Fischbach, I turned to Christine and said, "We're getting off the bus at the next stop and going back to the travel agency! There have to be tickets for us." Her bewildered glance spoke volumes, but we both got off and waited for the next eastbound bus to Friedsrichshafen. With expectation in my heart, we returned to the travel agency and waited for the same agent. She had a very surprised look on her face and exclaimed, "Good news! Another car was just added to the train. There are available seats."
The slow-moving train was very aged and rickety. It was unseasonably warm for December, and the overloaded cars were filled with mostly male migrants returning home for Christmas with plenty of alcohol as their beverage of choice for the long trip to Brindisi, Italy. The only bathroom was so filthy we dared not use it. Somehow we weathered that long, cramped train transport arriving in Brindisi behind schedule in the dark. We were the last two passengers to board the ferry which took us overnight to Patras, Greece, where we boarded another train to Athens.
There are so many more details—it was an experience unlike any other with memories still just as vivid today as if it all happened yesterday.
The main takeaway . . .
I learned the value of being tenacious—
not accepting 'No' for an answer
when I know the answer has to be "Yes."