A friend of mine would say, "Leslie, you can't make stuff like this up." She'd be right! What you're about to read is my firsthand account. Good thing ALS hasn't messed with my memory!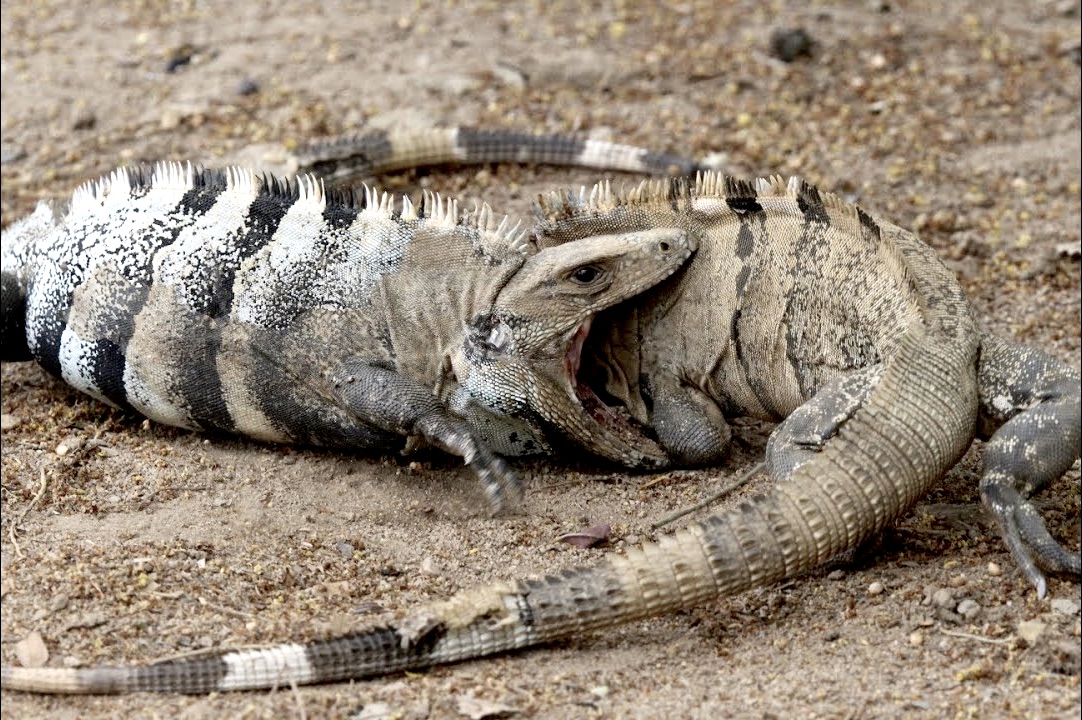 When was the last time . . . you encountered two hefty male iguanas? My first and hopefully last time was 1976 in the central plains of Colombia (Llanos Orientales), South America. Keep in mind . . . my idyllic childhood took place within the backdrop of the small southern California town of Sierra Madre where the only reptiles we observed were small lizards.
You might be wondering what I was doing in Colombia? During the early 1970s while employed by a lucrative feed and grain brokerage firm in southern California, I began sensing God nudging me to volunteer in Colombia as a short-term assistant (STA) with Wycliffe Bible Translators. My home church in Sierra Madre had an engaging program for young people who wanted to experience missions work abroad. My accuracy and speed in typing could be of value to linguists who develop reading primers while translating the Bible into languages of indigenous people.
After submitting my resignation to my employer, I boarded a jet at LAX in September 1975 for what would become a yearlong, life-changing adventure in Lomalinda, Colombia. There were many "firsts," but what I'm about to share ranks right up there with one of the most harrowing incidents of my entire life!
On a picturesque afternoon under the canopy of a brilliant blue sky accentuated by unforgettable puffy, white clouds, I was walking alone to my resident house through an open field along a well-worn trail. Minding my own business—probably in thought about the remainder of the afternoon and evening—I was perplexed to sense the damp clay soil beneath my feet begin to vibrate. Simultaneously, coming from behind me, there was a bizarre sound resembling the deep rumble of a locomotive. I stopped in the path and with much trepidation, slowly turned around. To my utter horror, not one, but two very large iguanas—at least three feet in length—were barreling down the same path at full speed—aimed straight at me! It happened so suddenly, there was no time to process what was unfolding. Not enough time to think, to run, to scream . . . and no one except God could have heard me scream anyway. So I just stood there—frozen—no doubt with the expression of outright panic on my face.
Just when the massive creatures were within a mere 18 inches of my feet, without slowing their pace they made an abrupt turn to their right and headed into the adjacent brush. What ensued was hair-raising snarling, growling, and snapping of jaws unlike anything I'd ever witnessed! Two male iguanas viciously fighting—apparently over the right to mate with a certain female. Horrific. She must have been a real piece of work!
Perhaps one day I'll learn whether there were angels—commissioned by God but invisible to me—to fend off those enormous iguanas. In the meantime, what is certain . . . I'm still alive 44 years later to share the vivid memory with you!